SOLIDWORKS VISUALIZE
Photo-Realistic Rendering and Animation Software
What is SOLIDWORKS VISUALIZE and Why is it Important?
Do you want to create high-quality visuals and animations from CAD data? Then SOLIDWORKS Visualize is the answer. The software works like a breeze with any high-quality GPUs and allows you to achieve the best results.
SOLIDWORKS Visualize Standard vs Professional
Visualize has two different packages: Standard and Professional. The details are below. Whether you are looking for custom lighting, Interactive videos, VR or anything in between, Visualize offers all these features and more to give wings to your dreams.
SOLIDWORKS VISUALIZE FEATURES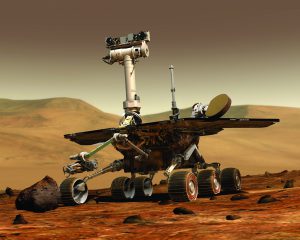 PHOTO REALISTIC
All imagery is photo-realistic when Visualize is used along with a high-performance GPU. As revisions are approved, all the data is automatically updated and renderings achieved.
ANIMATIONS
Dynamic and professional animations can be created from CAD data. Go on to impress many and any stakeholder with the details of your work!
LIGHTS
Unmatched lighting options help to unlock more value. Further, it is easy to use and the results are inspiring!
SUN STUDY
Capture the rendering from sunrise to sunset with the unique sun study feature in one go!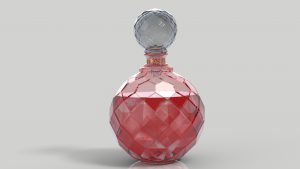 RENDER QUEUE
No more waiting!
The render queue makes it easy to order your rendering and saves time for you in your creative journey.
VR / 360 INTERACTIVE
With VR and 360 interactive capabilities, deliver an immersive experience to audiences as you seek to kindle their curiosity and experience the product more!
SOLIDWORKS VISUALIZE PACKAGES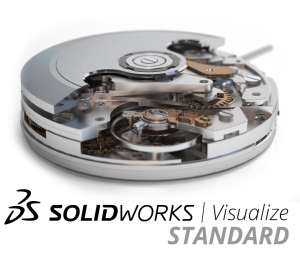 Visualize Standard offers great functionality for painting CAD files with monitor file capabilities (CAD update) for SOLIDWORKS built in. You can create images, apply decals, grab snapshots, apply various textures including bump, alpha, color and specular, texture blending, and Pantone color snag. Various scenes are available to illuminate your project with full background customization and tools for 2D image creation. Visualize Standard is included with SOLIDWORKS Professional and Premium. It is a separate install, so this tool can be shared within the engineering department or with team members in marketing or web departments. Visualize Standard is also available for purchase as a standalone license, which can later be upgraded to Professional.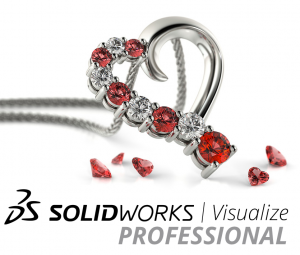 Visualize Professional is the top tier rendering product from SOLIDWORKS. Professional unlocks Animations, Virtual Reality, 360 Interactive, Sun Study, Custom Lighting, Boost/Power Boost, Render Queue, and more! Create 10 times the amount of content with the Render Queue alone! Expand your creativity and generate content that's sure to catch the eye of your customer as well as the competition. Whether you're showcasing a new prototype, sourcing VC funding, or offering a new product line, SOLIDWORKS Visualize Professional is a must for your organization. Be the first in your industry to showcase gorgeous 360 / VR images and animations directly on your website. Don't put this off any longer; Visualize your future!
FREQUENTLY ASKED QUESTIONS
What GPU's are supported in SOLIDWORKS Visualize?
Nvidia GPU's that support CUDA Core technology & AMD GPU's. This includes workstation and non-workstation (gaming) graphics cards. While gaming cards are not tested by SOLIDWORKS and not officially supported, they offer the best cost to performance ratio. We would recommend using workstation GPU's with SOLIDWORKS CAD and Visualize parallel installs.
Can I network the Visualize license?
Yes. If you already have networked licenses of SOLIDWORKS CAD then you can add Visualize to that same network for no additional cost. If you do not already have the SOLIDWORKS Network License Manager then you can make a one time purchase for $2,000 and network as many seats as you like.
SOLIDWORKS Visualize Boost vs. Power Boost?
Boost allows you to upload a project through the render queue to a secondary computer allowing you to continue your daily activities on your personal computer while the boost machine does all the work.
Power Boost allows a Visualize content creator to steal the GPU power from another machine(s) on the network. This is a great feature from an IT standpoint; instead of upgrading 10 GPU's for 10 different content creators, install ~4 GPU's on a network machine (render box) for multiple users to share.
What hardware requirements are recommended?
Windows 10, 8GB Ram, 2.5GHZ Processor or faster, Nvidia Cuda Core enabled GPU (M series, P series, GTX 1000 series, RTX 2000 series) suggest a P4000 or Better (Workstation) suggest GTX 1070 / RTX 2070 or better (gaming). GPU Cuda Core power is additive, however, VRAM is not; when installing two identical GPU's in a single system, add Cuda Cores but the VRAM remains the same. The more Cuda Cores you have the faster the rendering process. When shopping for Video Cards be sure to select one with more than 3GB of VRAM to enable the AI Denoiser tool.
| | | |
| --- | --- | --- |
| | SOLIDWORKS Visualize Standard | SOLIDWORKS Visualize Professional |
| Graphics Processing Unit (GPU) Accelerated Rendering | | |
| | | |
| Physically-Based Raytracing | | |
| Intuitive User Interface | | |
| CAD and Graphic File Support | | |
| | | |
| | | |
| Interactive Depth of Field | | |
| Artificial Intelligence (AI) Denoiser | | |
| Advanced Material Support with NVIDIA MDL and PBR | | |
| Decals (Interactive Stickers) | | |
| Custom Keyboard Shortcuts | | |
| | | |
| XR Exporter for AR/VR Experiences | | |
| Support for High-Resolution Displays (4K Monitors and Beyond) | | |
| SOLIDWORKS PDM Integration | | |
| Import SOLIDWORKS Animations and Motion Studies | | |
| | | |
| | | |
| | | |
| PowerBoost Real-Time Network Rendering | | |
| Browser-Based Interactive Image and Panoramic Outputs | | |
| Customizable Photographic Camera Filters | | |
| Integrated Render Queue | | |
| Configurations | | |
| New Area Lights and Light Placement | | |
| Integrated Physics Engine | | |
| Vehicle Driving Simulator | | |
| Video Decals | | |
| IES Light Profiles | | |