3DEXPERIENCE ENOVIA
Data Management Applications Powered by ENOVIA
3DEXPERIENCE ENOVIA – SCALABLE DATA MANAGEMENT SOLUTION
As you expand, data management becomes a critical component of operations. Further, for any project to succeed, whether big or small, all components and 'moving parts in the project need to be tracked and managed correctly and effectively. The 3DEXPERIENCE ENOVIA software comes with a host of tools and features for all project types and sizes, thereby delivering total value across the design and product lifecycle.
CLOUD-BASED SOLUTION
The software is cloud-based and thus, there is no challenge in access, working, or function. With a secure solution, the need for the use of VPN and other solutions are eliminated.
NATIVE TASK AND PROJECT MANGEMENT
A multi-functional tool means that you are able to use the system per your organization's needs and scale up as you grow.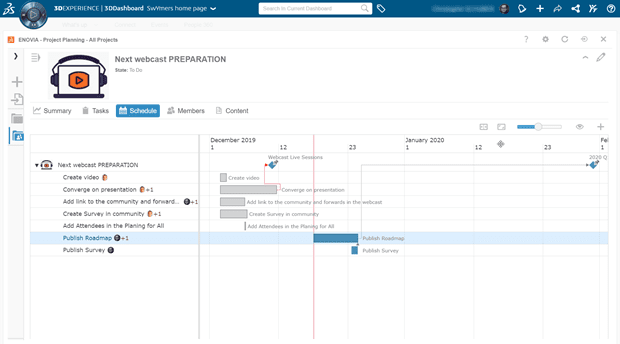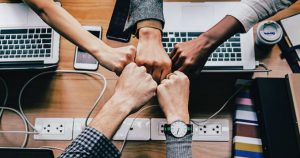 SEAMLESS COLLABORATION ON DESIGN
A cloud-based solution means that seamless collaboration is facilitated. The intuitive UI is designed to deliver the best UX and any information can be conveyed easily across the entire ecosystem of stakeholders.
PRODUCT LIFCYCLE AND CHANGE ACTIONS
With strong data management and version control, any revision can be tracked and the appropriate version released. With a one-stop solution, there is no chance of a miss of anything important.
Integrated directly into SOLIDWORKS
Seamless integration with SOLIDWORKS means that users are able to access all functionalities of SOLIDWORKS and thus gain a holistic and advantageous solution across the entire life cycle management of the design, product or project.
FREQUENTLY ASKED QUESTIONS
Are these tools all cloud-based?
With the exception of the application connectors such as the SOLIDWORKS Connector, all of the management functionality is cloud-based. Allowing users to work from anywhere on any device.
Is this ENOVIA?
ENOVIA powers the 3DEXPERIENCE platform's data storage and collaborative capabilities. This preconfigured version of ENOVIA is referred to as ENOVIAworks.
Where do my documents get stored while working in SOLIDWORKS?
While working on your documents inside of SOLIDWORKS your files are stored on your local machine until you elect to push them back to the platform.
3DEXPERIENCE AND SOLIDWORKS
| | | |
| --- | --- | --- |
| | SOLIDWORKS  | ENOVIAWORKS Roles |
FEATURES
PDM PROFESSIONAL
MANAGE
COLLABORATIVE INDUSTRY INNOVATOR
COLLABORATIVE DESIGNER
PROJECT PLANNER
PRODUCT RELEASE ENGINEER
3D PRODUCT ARCHITECT
Cloud Deployment
On-Premises Deployment
Desktop Installation
Web Browser Access
Floating Licensing Model
Named User Licensing Model
Automated Neutral File Creation
Document Workflows
Document Version Tracking
Document Revision Tracking
CAD Reference Management
Engineering Change Management
Project Management
Bills of Material Management
Lifecycle Management
Top-Down Design
Task Assignment
Customizable Dashboard
Customizable Reports