REQUEST FOR QUOTE
Complete the form to get best SOLIDWORKS software price instantly
Request for Quote
Complete this form to get an automated quote for the 3DEXPERIENCE SOLIDWORKS products of your choice. You can also elect to have an instant quote emailed to you. It's fast, easy, and completely confidential.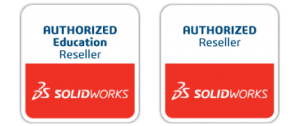 Why Choose Simtek as your SOLIDWORKS 3D CAD & Simulation Reseller Partner
Customer Testimonial's
"SOLIDWORKS made our Design simple, our Life & Work Simple In short SOLIDWORKS is a CAD Language for Casting Manufacturer."
"SOLIDWORKS is an effective tool which removes obstacles in design process from concept to product realization and it does wonder."
"SOLIDWORKS reduces overhead cost , Skill sets requirement and in Simple words "less people More Work."
"SOLIDWORKS is highly suitable for low volume manufacturers as it has very high emphasis on design productivity. This helps us to cut cost & time"
"SOLIDWORKS results matches Theoretical & Practical aspects and it is the user friendly 3D CAD with integrated Analysis solution"
"After started Using SOLIDWORKS we reduced our Design time by 40% when compared to 2D CAD."
"With the help of API solution in SOLIDWORKS, we have automated the assembly process and reduced design time span."
"SOLIDWORKS Simulation Tools helps us in reducing design errors and design things right at first time."
"SOLIDWORKS reduces design time, prototype cost, and the inbuilt analysis tool helps us to do products right at first time."
"We have evaluated Pro/E but due to advanced features and competitive cost we choose SOLIDWORKS software."